With CashMore, everyone is a Boss.
CashMore is a product of CapiFlex (A subsidiary of CapitalSage Technology Limited) with a focus on meeting all value-added service and payment needs conveniently on one platform while also allowing individuals earn directly from the telecoms and bill payment industry.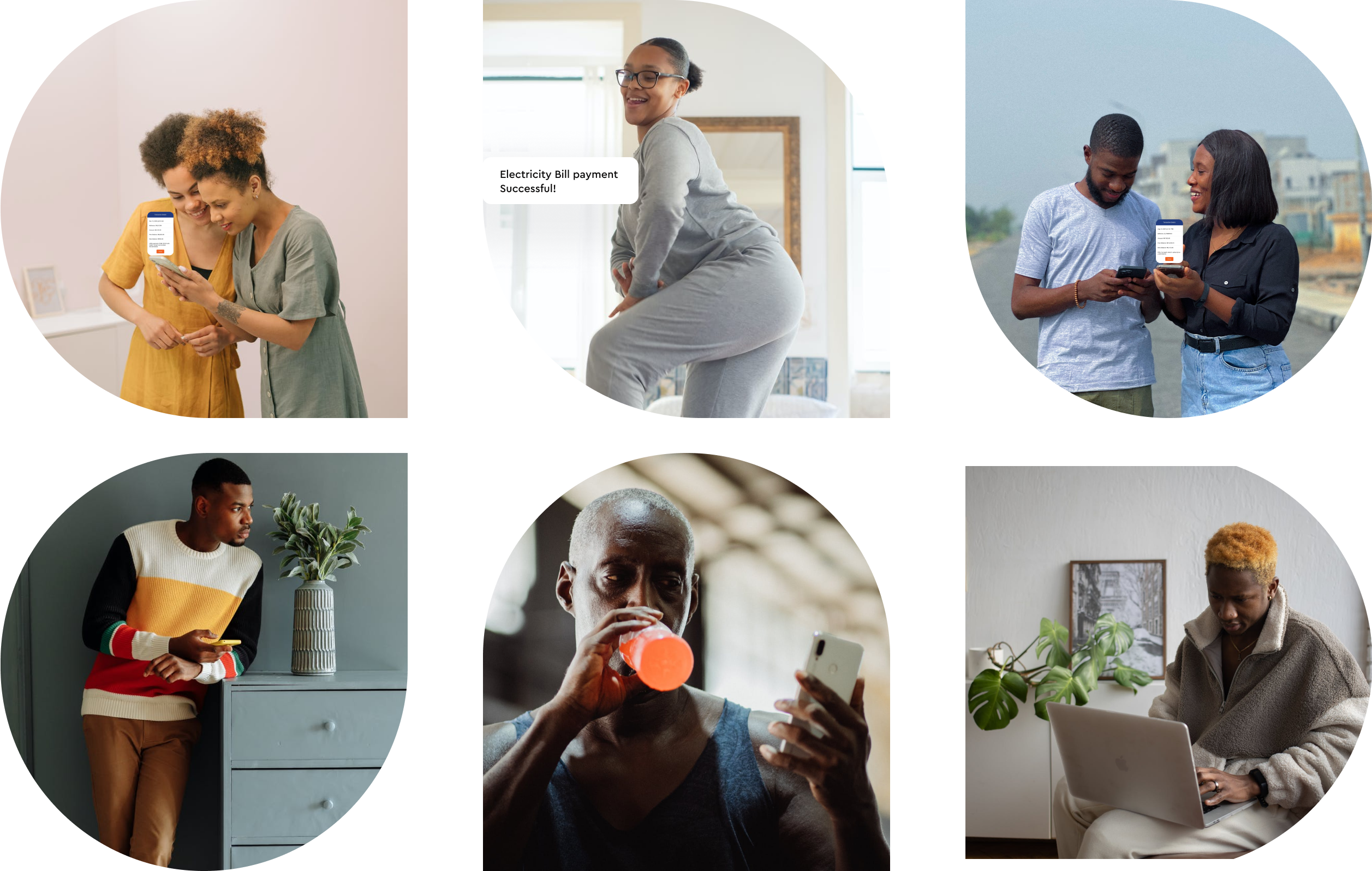 What Drives us
The flexibility of our business model and technology permits us to offer B2B and B2C services simultaneously. With Cashmore, Individuals can access an array of services such as Cable TV subscriptions, flight bookings, utility bills, monthly recharge, betting top-up, and a host of other services with the ease and no restrictions.

As a company, we are inspired by the entrepreneurial and community spirit of the average Nigerian. As such, we offer a range of sellable product such as: Airtime & Data Virtual Top Up, E-pins, Utility Bill Payments, Cable TV Recharge, WAEC and JAMB result pins, and betting to enable entrepreneurs expand their service offerings, and gain a competitive advantage that leads to increased business growth.
Frequently Asked Questions
How do I register?
You can register on our website by clicking on the "Register" button on the home page. You will be asked to fill in your details, including your phone number, email address, and password.
How can I download CashMore?
You can download Cashmore on Google play store or IOS
What are the plans for Cashmore?
Cashmore has 3 plans namely:
CashMore Lite

: You can transact on the platform without choosing a plan as either a family member or an Agent with no commission.

CashMore Family

: You can be a family member by paying a token of N1000 as an annual subscription and earn a commission of as high as 1.5% for airtime and data, N50 Cashback for electricity and cable.

CashMore Agent

: You can be an Agent by paying a token of N2000 as an annual subscription and also uploading your Business name, verifiable ID card, CAC (optional), and BVN and earn.
What are the features to benefit on Cashmore as an Agent?
As an Agent, you can generate your own E-pins showing your registered business name. You can also sell corporate Data and SME data at your preferred market rate. Agents also have a VAS portal link, a unique website for agents to post their company logo and set prices for the n services they offer. you also get exclusive invitations to our annual hangouts and you will be the first to hear about our promotional events.
What are the features to benefit on Cashmore as Family Member
As a member of CashMore family, you get exclusive invitations to our annual hangouts and you will be first to hear about our promotional events.
What is the maximum withdrawal for a CashMore agent?
The withdrawal per day for an agent is N50,000, however, you can upgrade your withdrawal by uploading your CAC documents.
How do I fund my wallet?
Your wallet can be funded using your card or your Reserved account. Just click on your preferred option to fund your wallet.
Do we get a reversal after a failed transaction occurs?
Yes, you will get a reversal almost immediately for a failed transaction.
How long does it take to get a resolution to my complaint?
All complaints are attended to immediately, we aim to resolve all complaints within 24 hours of them being reported.
How can I schedule my airtime and data?
You can click on the icon to schedule automatic data and airtime on the homepage and follow the prompt messages. alternatively, Click on the airtime or data option, on the second tab you would see schedule airtime or data where you can schedule monthly or weekly as the case preferred.